Create A Captivating Corridor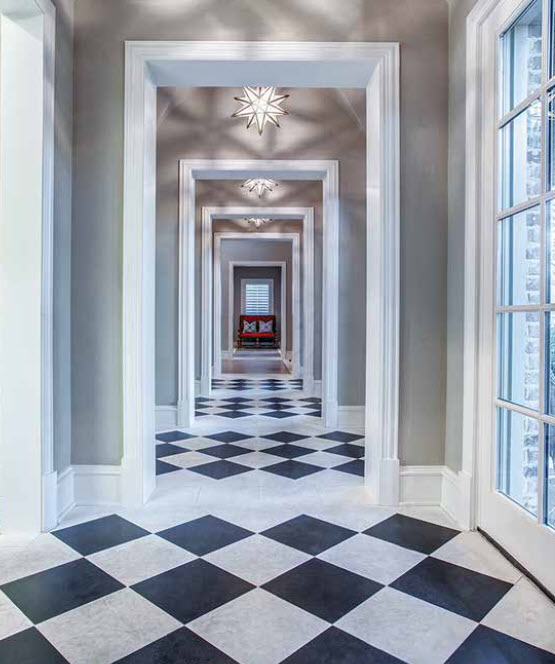 If your home has a long hallway or corridor, don't leave it bare or boring! This is a great opportunity to have some fun with flooring, paint or wall treatments and lighting.
In designing the floorplan of a new build in Dallas Forest Hills, an additional entrance was needed where deliveries could be accepted into the Butler's Pantry area of the home. I decided to create a corridor between the spaces that evolved into an influential element of the plan. This stunning hallway became that solution and the most impressive statement of the home's character.
Running across the front of the house, it incorporates dramatic groin vaults appointed with shadow casting star-shaped pendant lights. The black and white checkerboard honed limestone flooring invites you to move through the space and adds that touch of classic tradition and striking drama that we have been missing for a while. Spanning the butler's pantry and large formal dining room, it ends at the foyer. An added effect was the unexpected joy seeing it when entering through the front door.
With gorgeous landscaping on one side and beautiful living areas on the other, this corridor turned into a functional and stunning addition to the footprint of the house.