Green with Envy – Painting with Green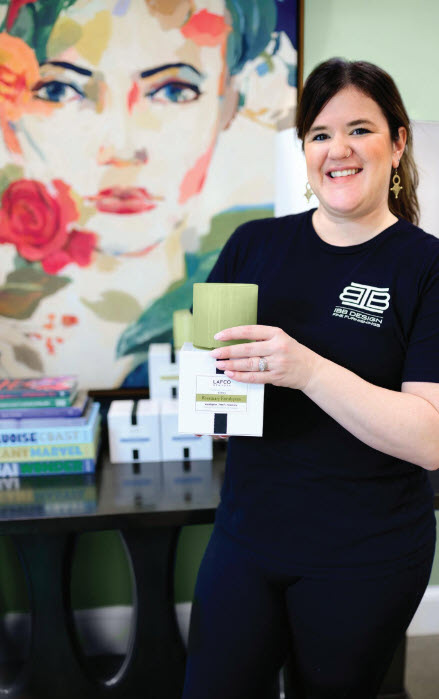 From dark and moody emerald to light and airy sage, there is a perfect shade of green paint* for any design. Green is the color of harmony, nature, and abundance and might just be the perfect pop of color for your home's walls. According to the concept of color psychology, paint has a significant effect on our mood, and the color green is a great choice for walls, as it has a calming and soothing effect. A muted green can bring life into a room while still creating a sense of being grounded. We associate green with nature, healing, and tranquility, and I have found it an easy option to incorporate into my home.
What Colors Coordinate With Green Walls?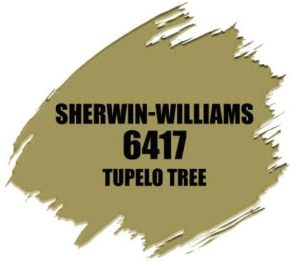 If you're considering painting a room green, you might also be wondering what colors go with green walls. Finding complementary colors depends on which shade of green you have on your walls. Dark greens, like emerald and forest green, pair well with similarly rich colors like navy blue and cranberry. Mossy greens, such as TUPELO TREE have yellow undertones, so they look great with warmer colors like yellow, gold, salmon, and coral. Try accenting a lighter green like pistachio with creamy whites and airy blues.
Sophisticated Dark Green Wall Paint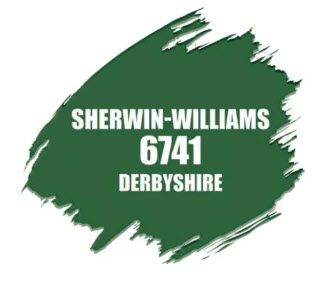 If you're going for a luxurious look, choose a dark green for the walls. A saturated emerald green can create a cozy yet sophisticated ambiance. Try it in a dining room or living room, paired with dark leather and black accents. DERBYSHIRE reminds me of a beautiful vintage emerald brooch, which is appropriate if you want your space to feel like a jewel box. A lacquer finish enhances the depth of the color and makes a small room feel larger, drawing you in.
Classic Olive Green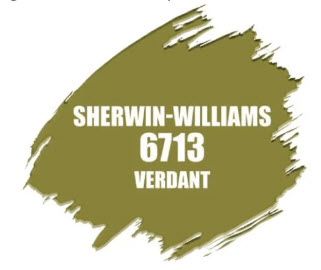 Olive and other mossy-toned greens have more of an earthy feel that conjure images of a tranquil meadow or a relaxing hike in the forest. This type of green wall paint like VERDANT is simultaneously exciting and calming. I love it in a room with light wood accents and other elements of nature.
Consider a Green Accent Wall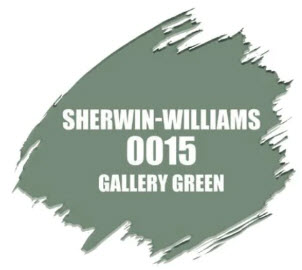 If you're not quite ready to take the plunge on painting an entire room green, consider creating a focal point with just one green accent wall. I recommend GALLERY GREEN, as it has grey undertones and could be considered more of a neutral. It's a great way to dip your toe in the green paint trend. Consider attaching a narrow wood trim to the wall before painting for textural interest.
Calming Sage Green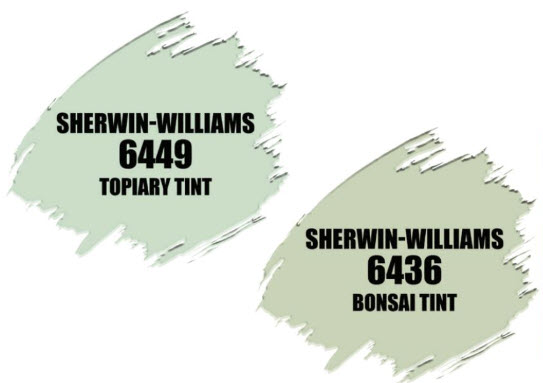 Sage greens like TOPIARY TINT or BONSAI TINT are fresh and light but make more of a statement than white or gray. Nice silvery undertones allow pairing with both cool and warm accent colors. I love the versatility and calming power of sage green.
Get Moody with Blue Green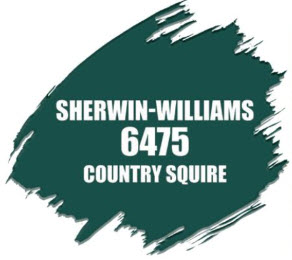 Can't decide if you want green or blue walls? Combine the two and you get gorgeous, moody dark teal green wall paint with strong blue undertones. A couple of my favorite paint colors in this family are COUNTRY SQUIRE and POSEIDON. These colors can be a welcome departure from more traditional navy blue.
What Rooms Should You Paint Green?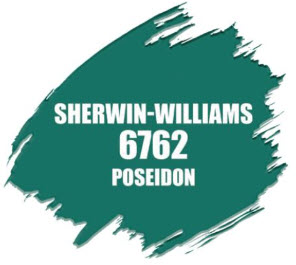 If you choose the right hue, almost any room can be painted green. For bedrooms, stick to lighter greens to ensure a relaxing atmosphere. Save darker greens for living rooms, dining rooms, or an office. For the kitchen, you can't go wrong with muted green walls and white cabinets.
If your friends aren't green with envy after seeing your fabulous newly painted walls, then maybe you haven't added enough! GO GREEN!
*All shades of green discussed are pulled exclusively from Sherwin-Williams, as it an accessible paint brand that is easily found at any local hardware chain.