Paint Color Trends for 2021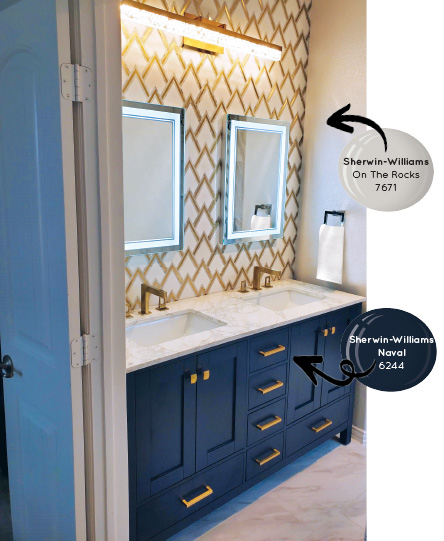 Calming colors will help us refresh after the wild ride of 2020. Everyone has the urge to conjure up calm in 2021. Lighter walls can help you relax in almost any room you choose. Lighter paint colors often will allow you to apply the same color to the ceiling. Be sure to use a 50% less tint if you wish to have the same color on the ceiling but with a less intense hue to give it some separation.
Predicted color trends suspect the return of a warm, neutral palette embracing gray and beige as well as subtle off-white colors. We can already see that with Pantone's official 2021 colors of the year with Ultimate Gray and Illuminating.
Benjamin Moore's 2021 color of the year, Aegean Teal, is a slighter grayed-out blue. Marrying Aegean Teal with Benjamin Moore's Potters Clay is a sure winner should you chose to add a punch of color to your comforting neutral palette.
A bedroom should be designed for rest and relaxation, and choosing the right paint color can help make that happen. For a peaceful and tranquil bedroom, Sherwin- Williams's On The Rocks with muted undertones is a perfect warm gray that changes with the light. It's soothing and restful but far from boring. You can carry it over to the primary bathroom for a continuous cohesive, calming look.
Sherwin-Williams's Mindful Gray is also a perfect 2021 color choice. It can be serene and calm or playful and bright depending on the bedding, accessories, and lighting in the room.

Sherwin-Williams's Naval paint on the cabinets creates a grounding, calm navy complement to the warm gray walls and gold hardware.
Don't forget to always check your paint colors in the room you plan on using them in since what looks great in one room, may not have the results you expect in another. Happy painting in 2021!