TIPS FOR A WELL-DESIGNED LIVING ROOM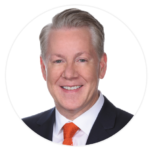 BY MICHAEL REESE
IBB Designer
michael@ibbdesign.com
@mr.maison on Instagram
It may seem obvious to some, but not everyone knows the best order to furnish a space. These simple steps will explain the most sensible order to furnish and decorate a living and family room.
Step 1
When furnishing your living room a great first step is assessing the best furniture placement based on traffic pattern, if there is a fireplace, a view or the addition of a TV.
Step 2
Once you have decided on furniture arrangement it's good to start with upholstered pieces. Choose your sofa or sectional first followed by chairs, ottomans and/or benches.
Step 3
Based on your placement and upholstery choices, you should now select an appropriate rug. Don't go too small here. The rug creates the foundation for the room. If a rug is too small it can make a large room appear smaller. Your upholstered items should sit on the front of the rug, but don't worry if they aren't fully on the rug.
Step 4
After your seating and rug have been determined, you should now be better able to determine what tables are needed. Most rooms will require end tables and a cocktail table. A credenza is a good idea for placement below a TV, especially if you plan to hang your TV on the wall.
Step 5
Once tables are chosen it will become more obvious what scale and style your lamps should be. Good lighting is crucial for both aesthetics, as well as necessary light.
Step 6
The last step can be the most fun. Accessories and art! Here is where you can add color and character to your room. Endless options are available – jars, glassware, sculptures, trays, books, candles and art. These are the items that will make the overall design cohesive and your space personal.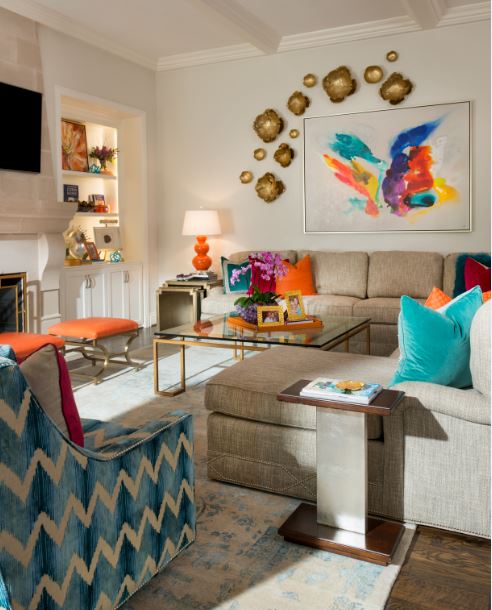 Photography by Dan Piassick