Do you think you're smart?  Kravet fabrics wants to know!  On Wednesday, September 23rd, Kravet employees across the country wore red in true fashion to celebrate the launch of Kravet Smart (read more about the celebration & excitement here).  This is a new brand under the Kravet Fabrics umbrella featuring fabrics, trimmings & more with a cost conscious approach.  Their focus is to give designers & consumers the unrivaled Kravet style at affordable prices.  That IS smart, especially in this economy.
Here's how Kravet defines "Smart":
1) Great Value
2) bright & fresh in appearance
3) sophisticated or fashionable
4) stylish
5) clever
6) essential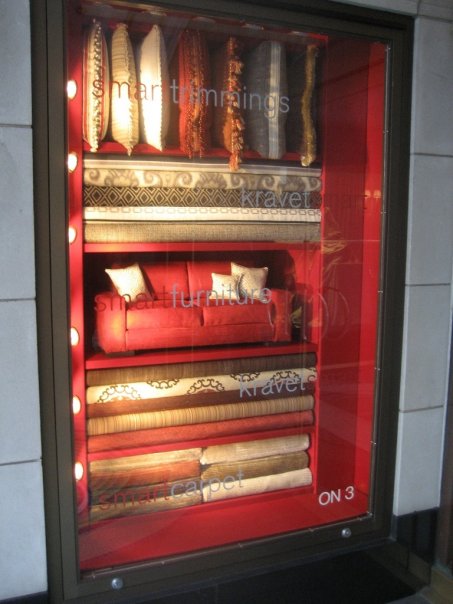 Kravet New York City window display
Who doesn't want their home looking fabulous without spending a fortune?  Bravo Kravet.  SMART thinking!  So excited to try out this new line & can't wait to see all of those fabulous fabrics!
Follow the Designer Detective on twitter here.