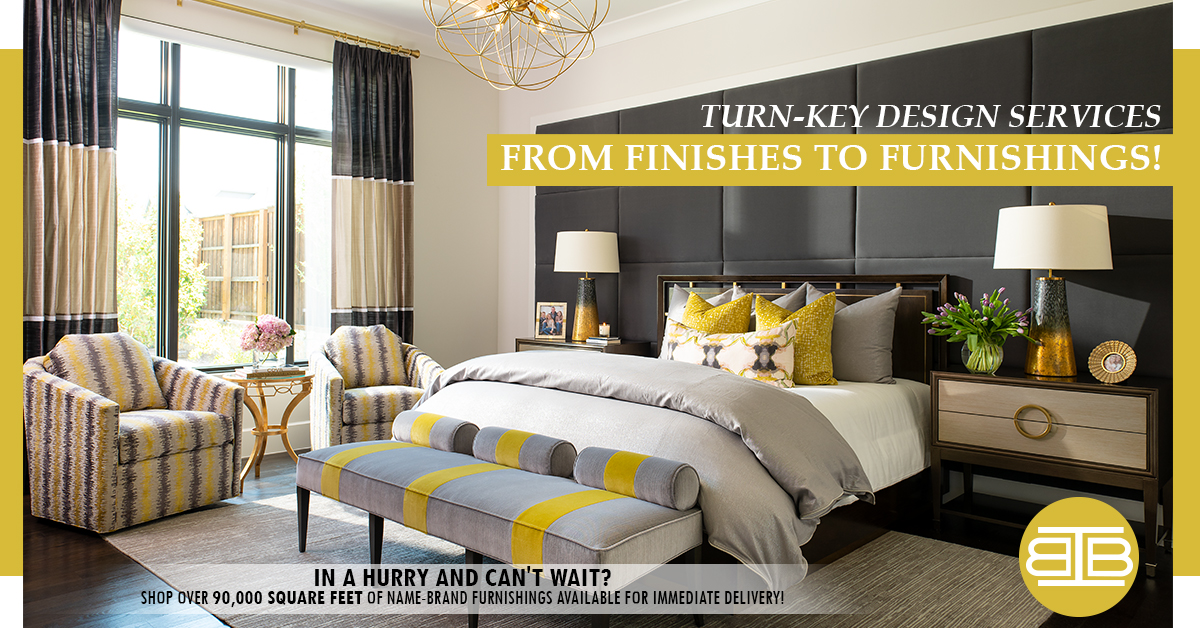 Turn-key Design Services from Finishes to Furnishings!
IN A HURRY AND CAN'T WAIT? SHOP OVER 90,000 SQUARE FEET OF NAME-BRAND FURNISHINGS AVAILABLE FOR IMMEDIATE DELIVERY!
Our designers would love to talk with you about your project! Submit the form below with as many details about your project, so that we can pair you with a designer, or pick a designer from the list. You can learn more about our designers at this link.