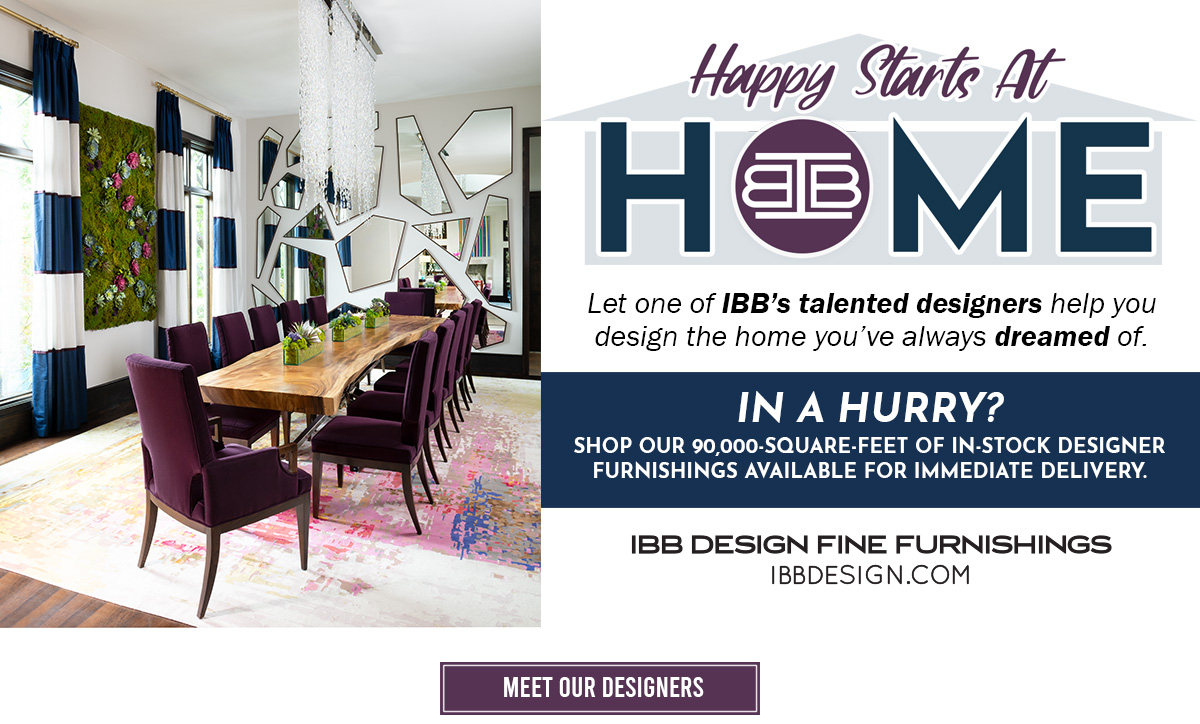 HAPPY Starts at HOME! Let one of IBB's talented designers help you design the home you've always dreamed of.

Shop our 90,000-square-feet of in-stock designer furnishings available for immediate delivery.
Our designers would love to talk with you about your project! Submit the form below with as many details about your project, so that we can pair you with a designer, or pick a designer from the list. You can learn more about our designers at this link.