Fashion Group International of Dallas
AUGUST 2016 DALLAS CHAPTER NEWSLETTER
______________________________________________________________________
Rising Star James "JT" Turner REVEALED
James "JT" Turner has been passionately practicing interior design professionally for more than 15 years.
JT joined the IBB Design team in 2011 and has worked on a range of both residential and commercial clients from a San Diego penthouse project and an eclectic loft in downtown Dallas to a working cattle ranch in West Texas and beach house in Florida. His commercial projects include Million Air, a private jet charter; Murchison Oil & Gas; a Country Club redesign; as well as several doctors' offices.
He has participated in several Parade of Homes and been honored with the "Best Overall House" award. JT was awarded the 2016 Fashion Group International of Dallas 2016 Rising Stars Award for best interior designer.
contact him today for a consultation.
Since it's summer, and we're all longing to lounge poolside, let's get the inside scoop from JT on the PERFECT patio!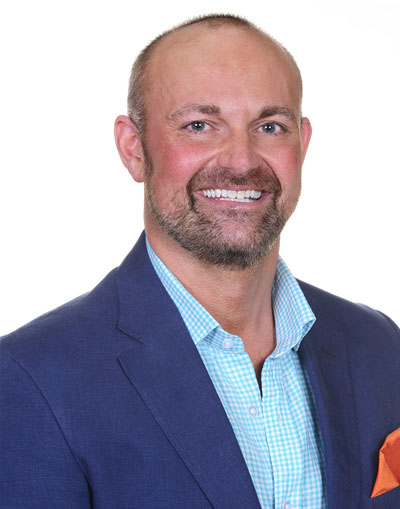 James says:
"Especially this time of year, the patio is an extension of your home and living space, so it should maintain the same design style. You can accomplish this by utilizing similar design elements, such as a color scheme or furniture style.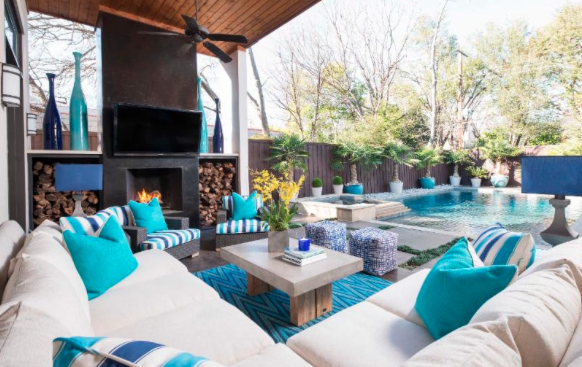 One of my mu-have patio items is an outdoor rug. Rugs are a great way to bring color and style outdoors, and most can be easily hosed down or swept off when dirty. They also help create the essence and framework of a "room."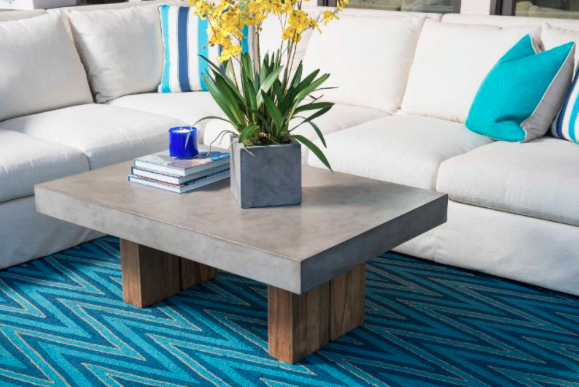 When it comes to outdoor furniture, make sure it's made with long-lasting materials which will withstand the weather and elements. The sun can break down many materials and reduce their lifespan significantly, so buy high-quality patio furniture. With so many choices and styles, like the fully-upholstered options, you have plenty of room to express your creativity.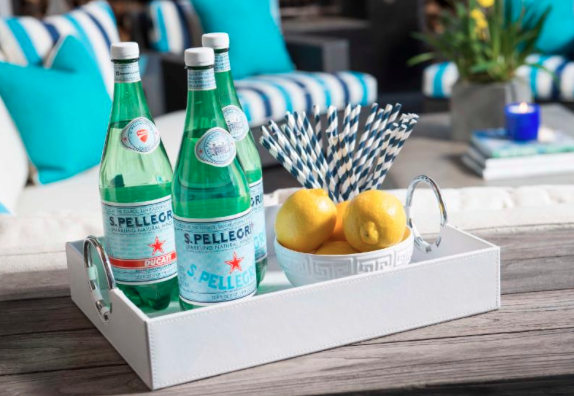 Your outdoor space should be set up for enjoyment during both day and evening hours. Include candles, outdoor chandeliers, and even outdoor weather-proof lamps into your design. Outdoor lighting options have come a long way!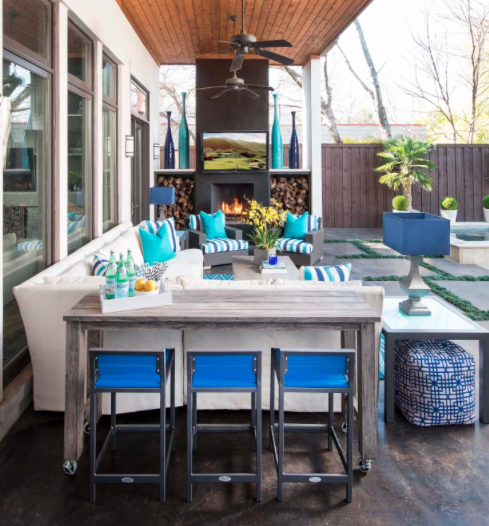 And finally, don't forget outdoor pillows! Pillows are the perfect way to add color and
comfort, plus they provide the chance to introduce more trendy attributes to your design."
james@ibbdesign.com
214-618-6634